Confession session: I spent many years only applying for jobs that didn't require cover letters. For most wage jobs at the time, there were applications (online and in paper form) or resume requests, but few required a cover letter.
I suppose I was partially scared to buckle down and write one, partially afraid to do it wrong, but mostly I just didn't know what the hell a cover letter was.
If my resume tells you my experience, can't you just interview me for the rest?

Unfortunately, the answer is no. Cover letters are a necessary evil. The good news is that once you write one good one, it can last you a while.
If you're as clueless as I was, this guide should help.
How To: Write a Cover Letter
Step 1: Understand the Purpose
Think of a Cover Letter as an introduction to your potential employer; it gives you a space to express your interest in the company, your reasons for applying, and the assets you can bring to the job.
A well written Cover Letter highlights positives on your resume, explains negatives and gives the hiring manager an idea of who you are. Plus, it showcases your writing and communication abilities.
Where the resume says "sup?" the cover letter says "I apologize for my friend, allow me to introduce myself."
What does your future employer need to know about you? There are a few key ideas that helped me in writing my Cover Letter:
State the job your are applying for, introduce yourself, say thank you for the opportunity to apply.
Think of 2-3 pervious jobs or experiences you'd like to feature. What were the main skills you learned from each? Assign 1-2 highlighted skills to each experience. Example: I was a Teen Leadership Director and learned how to write program curricula.
How do these skills connect back to the job description? Using words and phrases from the actual description, connect your previous experiences and skills to the job you are applying for. Example: My ability to write a program curriculum will help me in a job as a high school teacher because I will be able to write lesson plans and long term curricula based on state goals.
Mention any other skills or parts of your resume you would like to highlight.
Say thank you again for the opportunity to apply.
Step 3: Write It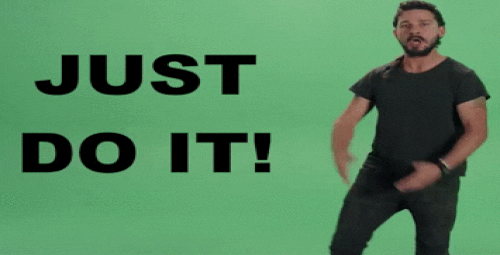 You have all of the ideas you need, now you just need to sit down and make them into coherent sentences. Initially, write without editing, just get everything on paper.
When you have come to the end, go back and read it aloud, fixing spelling and grammar errors. Most times, there will be a lot of room for trimming as well.
Step 4: Edit!

Think of 2-3 people you trust to edit for you and give honest feedback. For me it's typically my mom, my dad, and my site-mate from Peace Corps, plus a few others in reserve if I'm really nervous.
Consider all edits, but remember you don't have to change anything. Pick and choose what feels good to you. When you've considered all of your outside feedback, read it aloud one more time.
Step 5: Send It
Remember to change the name of the company and position for each new job.

And that's it, easy peasy, lemon squeezy.
Best of luck!